International Livestream for both shows via @kinkyiedis:
I'm so excited for this new chapter to begin! Thank you to all of you out there for your love and support. Enjoy Tresp…
http://say.ly/ikB1hCT
---
ScorpioBert ♏ Scorpios4adam
http://adam-pictures.com/thumbnails.php?album=lastup&cat=0
PICTURES COURTESY NBCU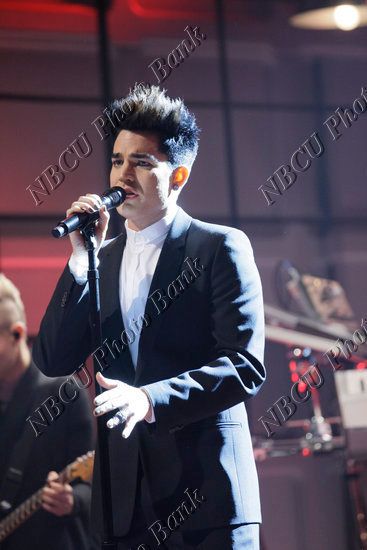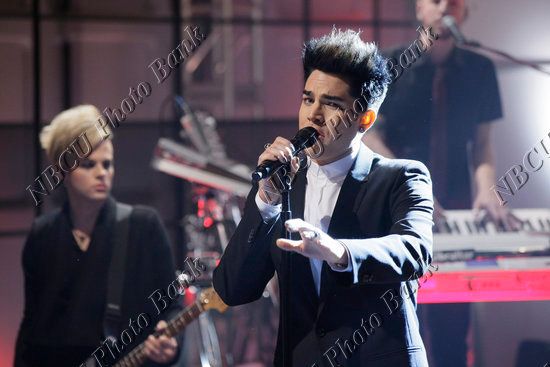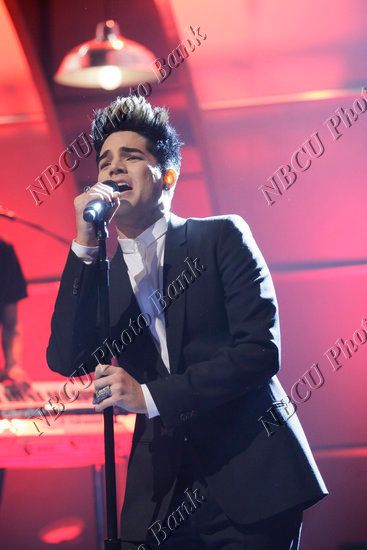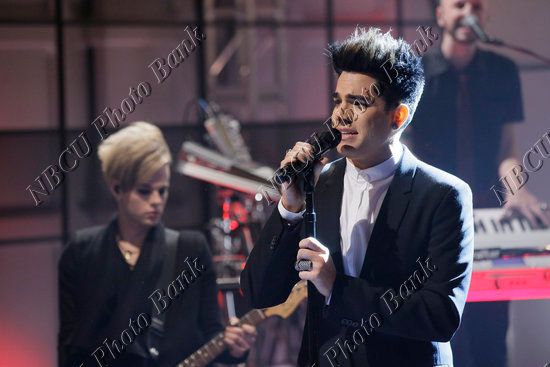 Hi Adam! Thanks to @scorptwitr
Adam is performing on his Birthday!!!!!
@adamlambert @skullfullmusic Dutch fans Adam will perform at the Q-music Snowcase Adam Off write down January the 29 pic.twitter.com/iILzIJCI
(in Austria?)

==================
Thanks to @suz526
Leno Twitter List
adamlambert Adam Lambert
Glamberts I see you!! #TonightShow
milestougeaux Miles Tougeaux
@adamlambert
Knock em Dead!
scorptwitr Scorp
too far away for pics, just seeing band members in the parking lot walk in to the studio...from a distance. Tommy's hair stands out xD
ovationimpact KBP
Interest jewelry adoring many glamberts in Leno waiting area!!! So cute
http://campl.us/hvnR
Some of the crowd thanks to @ovationimpact
=========================
Interview from New Zealand with Polly
or
Thanks to sonya9587 (audio is better on the links above)





Adam: The Power of Now by Tolle? :))
OMG... I love you so much!!
XOXO
================
popcrush

PopCrush
Congrats Glamberts! Your persistence paid off! @adamlambert is now in the Sound Off Hall of Fame!
http://bit.ly/wLzJ7u
Adam Lambert @adamlambert
Adam's house posted by Adam a few months ago!
Adam Lambert
hypes up the upcoming premiere of his music video, which was shot for his new single "Better Than I Know Myself". He posts on his
WhoSay
page a picture of what seems to be a unicorn with a caption that reads, "Better Than I Know Myself video is coming soon."
====================================
Here is How I see Adam tonight! (and every night, haha)
or maybe this one but with his hair down
Tonight Adam performs Better Than I Know Myself Live on Jay Leno! The show begins at 11:35PM EST. I believe it's taped in the late afternoon, so we should have lots of details from the following list!!
******************************************************
International Livestream for both shows via @kinkyiedis:
Adam is the musical guest so he will be on close to the end. Guessing around 12:15 AM EST
Stay tuned for updates later today!
Tweet or comment with questions or additions to the twitter list and special thanks to @mmadamimadamm for helping to compile this list!! XO


After looking at so many pictures and thinking about how I would want Adam to present tonight, my feeling is that hair down (soft and inviting), simply but fashionably dressed, showing his light side and singing about the dark appeals to me most.


What do you think?
(FUNNY and highly recommended)
@MariaPF22 hahahaha y'all are funny!
From Last night:
I am stoked to announce I am now music director for Adam Lambert! Watch us play tomorrow night on the Tonight Show w/ Jay Leno!!
"@carrbert: @kevmokeys Just remember we're not hostile we're just excited!"-
--hahahaha
JessaRitter Jessa Ritter ☮
@kevmokeys WELCOME TO THE GLAMILY! You will sure be loved & have an amazing journey with us.

*Throws glitter on you* lol
@JessaRitter hahahaha I'm all covered in glitter now! Thanks:)
"@LaurieLovesAdam: @kevmokeys As Adam's music director, will you be playing keys with the band?

"
I will be playing keyboards and singing.
January 17 (Tuesday) Adam sings BTIKM on Jay Leno
January 19 (Thursday) Adam on Ellen Degeneres (taped
on January 18)
International Livestream for both shows via @kinkyiedis:
Watch @adamlambert performing on @jayleno
on 1/17 11:35/10:35c on NBC + on
@TheEllenShow on 1/19 check
January 20- Adam on Ryan Seacreast show
January 24 to 31- BTIKM Radio Impact Date (adds should result)
Januaryish - Music Video for BTIKM released
February-Adam will be in the UK (via @shoshannastone)
=======================
Operation of hair!
Hello!
Today has been a hiustenvärjäyspäivä and try again a little change lookkia!
For a change ... Hah!
I do not sponsor a radical change did not do anything because I like the current style / color.
Basal growth was already long enough that it was forced to break up a few tracks.
But I do not want the entire application, the base color the blonde because vaalee color brought out better against a dark Tota.
Vaaleessa tukassa is always the problem that it folds often yellow.
I wash my own hair twice a week hopeashampoolla and it really helps.
Usually mixed with hopeashampoota and treatment of substance mixed up and spread my hair to dry.
I'll give it tukassa affects about 15-20min and rinse with cold water.
After a few days, his hair may look a bit liilalta but after that it is just the perfect silver!
Just a small tip, but if someone wants to rid of the yellow hair
Mind went today to dye his hair pink to blue, but maybe it is a bit too smurf
Let's see, but then months later, I swing to suit the blue along the streets of Hollywood!
Hahah!
Tomorrow sukellankin then the audience, and I am going to watch Jay Leno Shows on Wednesday, and the direction toward the Ellen Degeneres show.
Maybe it Siippainen then there as a guest or who?
Haha!
All equally oikeen wonderful week and I promise to report here in a bit of those programs:) Yay!
xoxo
/S
http://www.saulikoskinen.net/2012/01/hiusoperaatio/
Translation by Miachihu (@miachihu) & Zinnia (@Tiiqqu), posted on January 17th, 2012
Pictures from the original blog by Sauli Koskinen
The Golden Globe Awards were held yesterday here in LA. Golden Globe Award is an accolade bestowed annually recognizing excellence in film and television industry. The best actors, directors and scriptwriters are awarded in this gala. The Golden Globe Awards have been presented since 1944 by the Hollywood Foreign Press Association (HFPA). The awards are presented in the beginning of the year, and they are based on the votes given by the HFPA members who live in Hollywood. There are also two Finnish members in the association, Erkki Kanto and Kirpi Uimonen. It's absolutely amazing that we have two members in this jury from our own lovely Finland. I got to know Kirpi while we were still making Tutka Roadshow with Katri. We interviewed Kirpi in one episode where we were at a dinner party organized by the Finnish Consul General in Beverly Hills.(Note: should be in Bel Air)
Tutka Roadshow Bel Air Dinner Party
(Kirpi on video Part 2.) I've had lunch with Kirpi a couple of times and I've received a lot of good tips from her regarding living in LA. A big thanks to Kirpi and I really raise my hat to her for creating an unbelievable career for herself in LA.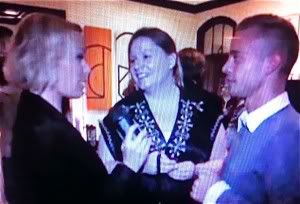 Last week I had photo shoots for a couple of fashion magazines and otherwise I spent the rest of the week in a pretty relaxing way by just lounging on the home couch. However, I haven't missed any of my runs and I'm still keeping up with my strict daily diet. Two more weeks of this rigorous regimen to go and then I can take it a bit easier again. I don't mean letting it go totally, but one needs some days off, too.

whew!!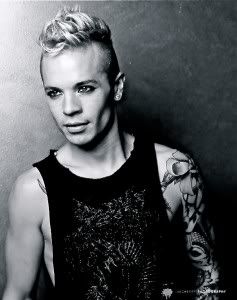 Thank you everyone for your lovely comments and wonderful words. It's nice that you have liked my grubs.

I'll try to post some new recipes soon. Oh, and you'd want me to write an actual cookbook?? Hmmm… I think it might turn out to be such a book that everybody's digestive tract would get stuck. haha!! I never do want to say never though, so let's make a note of this idea and leave it to brew. I don't know why - and this is now jumping to a totally different topic, but that idea of brewing brought into my mind the Aromapot, familiar from the TV in the 90's.

The Aromapot was used for making food by letting it simmer in it. I remember how they used to advertise the product by saying, "Now you don't have to use several hours a day for cooking". Making pea soup with that pot took no more than eight hours… HAHAHAHA!! So the idea about writing a cook book can't go any more wrong than that.

Once again this blog became a total mess.

From the Golden Globe Awards to the Aromapot, and so on… Have a wonderful week, everyone!!
============================
Tommy Joe Ratliff Corner
http://tommyratliff.tumblr.com/archive
If you click on any question, you will get Tommy's response!
We know there will be new pictures tomorrow!!!
==========================
Countdown to Trespassing thanks to @Scorptwitr
Another Gorgeous Version of Queen and Adam