Adam on ET Canada thanks to@GaleChester and @mmadamimadamm
===========
@AdamLambertHelp
Adam Lambert - Rehearsal Pics from MAMA2012 - Via Baidu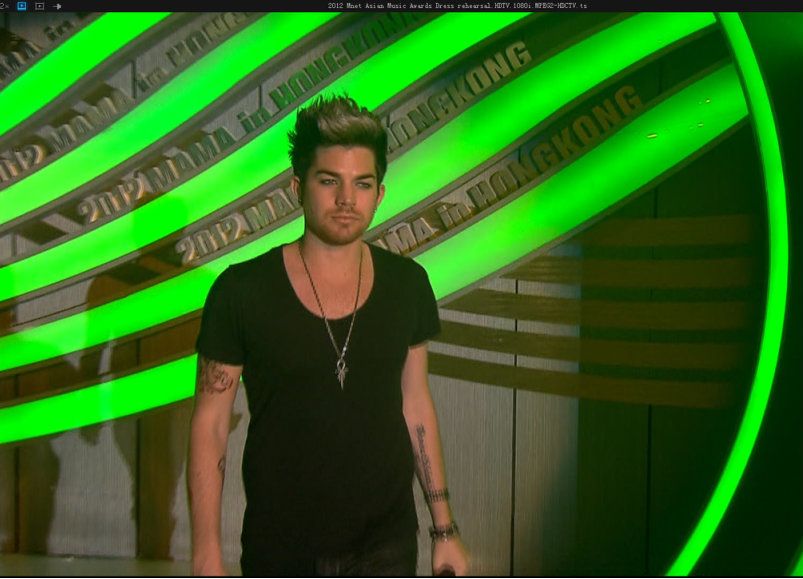 =======================
December:

Magazine, Worldwide. Fiasco magazine cover and interview. [Web page]
December:

Magazine, Japan. InRock magazine, 2nd half of last months' interview and more pictures of Adam. Available November 15th. [Source]
December 01:

TV, US. Maxim's Top Sexy Beats repeat on Fuse at 8pm ET. [Source]
December 01:

Shanghai, China. Press conference for the Hennessy event. [Source]
December 08:

Benefit Concert

Cyndi Lauper & Friends: Home for the Holidays. Presented by True Colors Fund. At the Beacon Theatre in New York City, NY at 8pm. [Source | More info |Ticket info]
December 10:

TV, US. Adam Lambert Unplugged repeat on Palladia channel at 2pm ET. [Source]
December 12:

TV, Japan. Mezamashi Live (Aug 15, 2012, Tokyo) repeat on Fuji TV NEXT at 1:00-1:30 am. [Source]
December 13:

TV, US. VH1 Behind the Music repeat at 11:30pm. [Source]
December 14:

Radio Concert

Star 101.3 San Francisco, CA at The Warfield, 7pm. Tickets will goon sale Friday, October 12th at 10am at AXS.com or listen to win. [Source- more info |Livestream]
December 22:

TV, Japan. Mezamashi Live repeat on FujiTV NEXT at 14:20-14:50hr. [Source/More info]
December 31:

Concert

Nusa Dua, Bali. Adam Lambert Live in Grand Ballroom, Mulia Resort. [Press Release | More Info]
January:

Magazine, Japan. InRock will feature a 2013 calendar with Adam in it. Available December 15th. [More info]
February 23:

Kanazawa at the Kanazawa Bunka Hall at 6pm local time. [Info]
February 25:

Nagoya at the Club Diamond Hall at 7pm local time.
- More information via @mmyy9 here
- More information via @bani_ here
March 20 2013

Concert in Russia, St.Petersburg. Waiting for official confirmation. [Source]
Request Trespassing and Purchase:
Here's a link to watch a youtube video if it doesn't play in your country!
Leave a comment... click on the word Comment below if the box is missing!
(Please click on the word 'tweet' to share with your friends)
Added a new link with simple instructions at the top right of this page under the banner. Do it now!
=========================
Interesting Articles and Pictures
Adamquotedaily is a non-profit
articles belong to their respective owners. No copyright
where daily links are posted