alidol ‏@glam_alidol
‏@glam_alidol
===============
American singer Adam Lambert will come to Russia in March
=============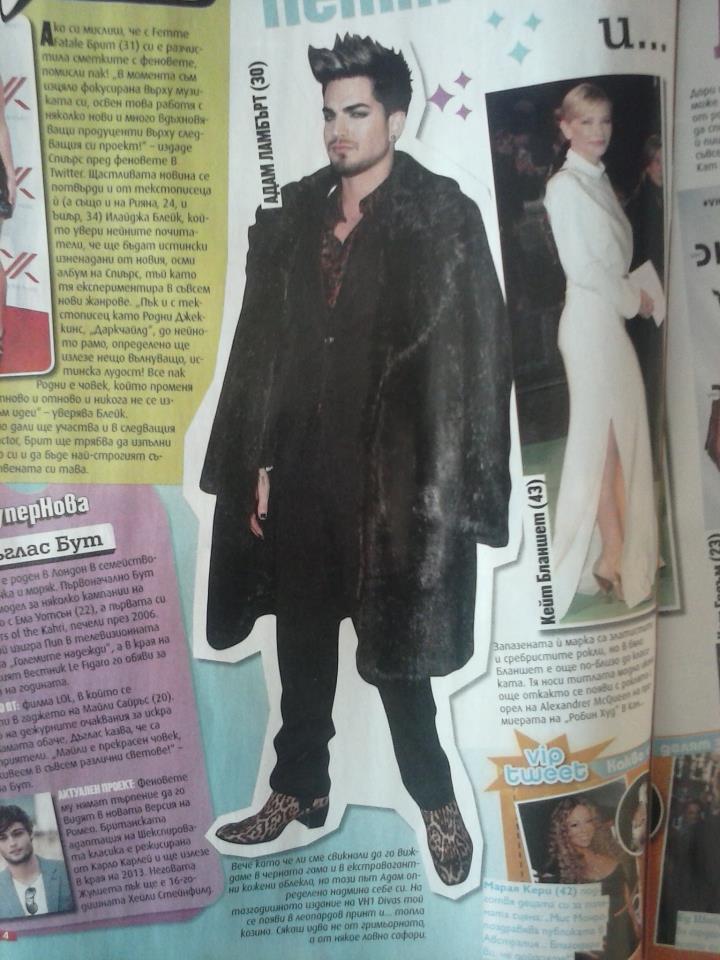 ‏@GaleChester
2012 in Review: The best Idol videos
2. Adam Lambert: "Never Close Our Eyes"
The Season 8 runner-up went futuristic sci-fi for the second video from his "Trespassing" album. He plays the role of a rebel in a world of conformists. And starts his own mini-revolution. Big surprise, right? Anyway, I'm a sucker for synchronized floor-scrubbing sequences, so this makes the list.
============
====================
BALI, VIETNAM AND THE NEW YEAR
Beautiful WWTLF
===========
From the "Watch if you want file"
===========
Did you see this post from late yesterday?
==============


Starting Next Week.....please contact me
If you or anyone you know is interested in some
free
counseling sessions,
around any loss you are facing or have faced ,
Star 101.3FM (San Francisco HAC station) has played Cuckoo. It is now on their Mediabase request form
Let's all give this a few hits and get it to 2000000!
===========
Thanks to @TalcVids

Request Trespassing and Purchase:
Here's a link to watch a youtube video if it doesn't play in your country!
Leave a comment... click on the word Comment below if the box is missing!
(Please click on the word 'tweet' to share with your friends)
Added a new link with simple instructions at the top right of this page under the banner. Do it now!
=========================
Interesting Articles and Pictures
Password: Sunshine
Adamquotedaily is a non-profit
fansite. All images and
articles belong to their respective owners. No copyright
infringement intended.
where daily links are posted
Adambertdaily