Johnny Rice
‏
@
whoisjohnnyrice
Vacation is over, back to Work!! Whew! Do we
Gili Divers Hotel
Peta:
...he is a very talented young man with a nice heart and a huge personality. He is one of the most grounded celebrities I have had the pleasure to meet. I have met some with half his talent and twice his ego! I am in awe of him...
Adam booked for San Diego County Fair
Lambert, Train highlight fair's lineu

p
County fair schedule also includes Switchfoot, Martina McBride, the Beach Boys and The Steve Miller Band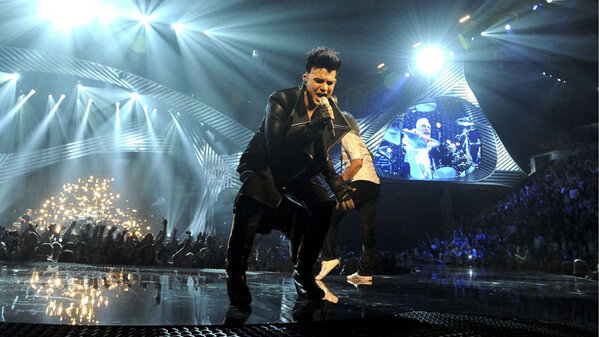 Adam in INROCK April 2013 (Japan)
INROCK April 2013 will be available in Japan on March 15 at bookstores, CD shops, and convenience stores.
====================
========
Thanks to GaleChester
===========
========
Interesting and Adam Mention!
Calender of Events
International Tour Dates
Here's a link to watch a youtube video if it doesn't play in your country!
Leave a comment... click on the word Comment
below if the box is missing!
(Please click on the word 'tweet' to share with
your friends)
Added a new link with simple instructions at the
top right of
this page under the banner. Do it now!
=========================
Interesting Articles and Pictures
Password: Sunshine


========================
Adamquotedaily is a non-profit
fansite. All images and
articles belong to their respective owners. No copyright
infringement intended.
Check me out on Facebook
where daily links are posted
Adambertdaily
Email me: adamquotedaily@hotmail.com Subject Line: Adam