Chinese Music Award for Fav International
Artist tonight!! Thank u Channel V! I had so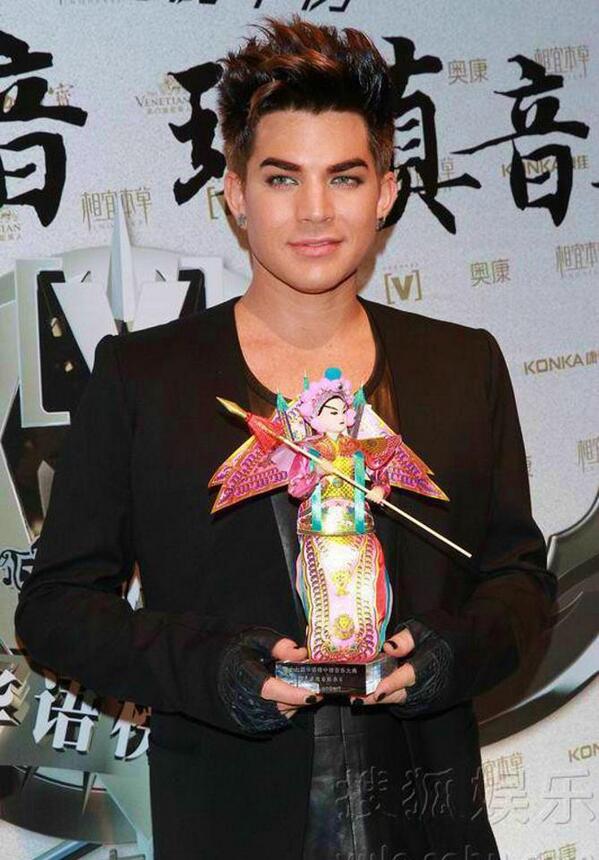 Red Carpet, Award Presentation and Performance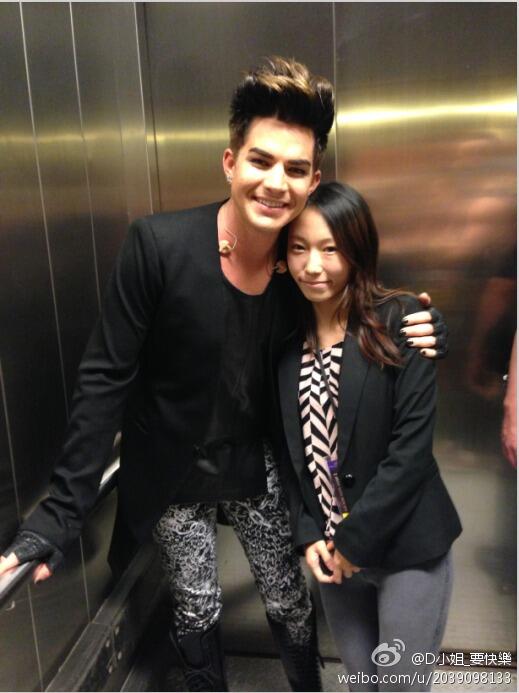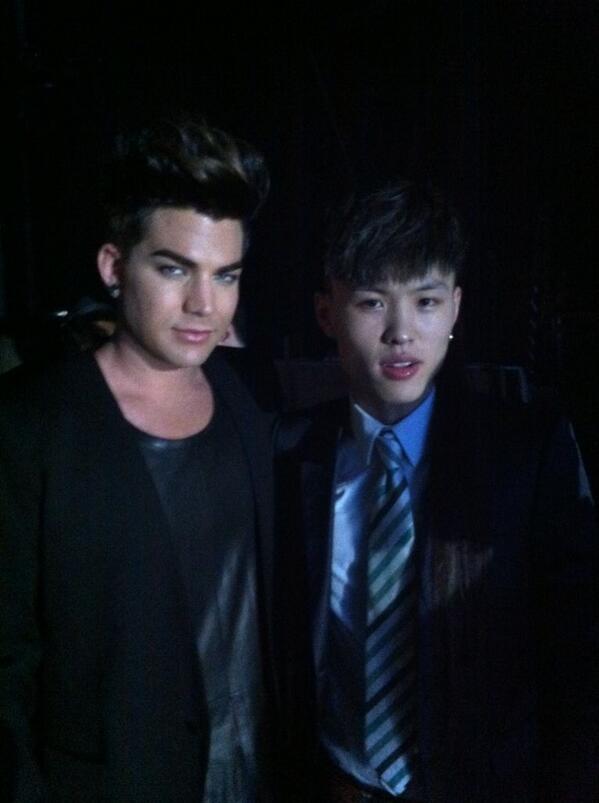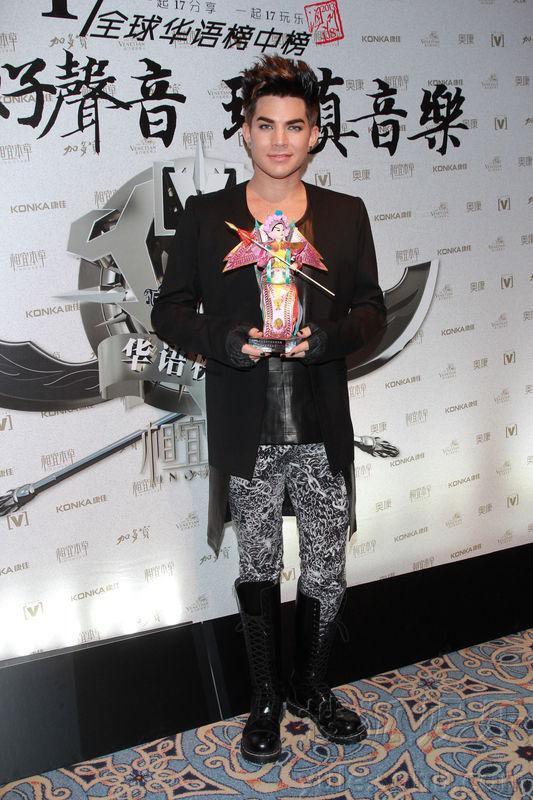 Adam Lambert wins Chinese Music Award for 'Favourite International Artist'
was at the Chinese Music Awards earlier today
and picked up a special prize at the ceremony,
which was held in Macau.
The hitmaker took home the 'Favourite
International Artist' title and during his
acceptance speech thanked his fans for helping
him to win the accolade:
"Thank you so much to Channel V and to you
guys here, and to my fans out here."
"I'm so glad to be here in Macau and I'm so
glad to be performing for you in a little bit.
Thank you, I love you!"
Adam Showing some Skin in China!
Thanks to @glam_alidol for all pictures from China (pretty much)
=============
=============
Show Your LGBTQ Pride: Like, Tweet or Share
AT&T "Live Proud" Campaign Will Support Suicide Prevention Leader, The Trevor Project




Submit a Photo or Story for Chance to Win VIP Experience with Adam Lambert
===================
Miami Pride - Full Concert
April 18:
Macau, China. Star TV 17th China Music Awards/Global Mandarin Chart Awards. Adam is nominated for "Most Popular International Artist". Adam will perform two songs and walk the redcarpet. [
Source
|
Source
|
Source
|
More info
]
April 20:
The 24th annual GLAAD Media Awards in Los Angeles. Adam is nominated for Outstanding Music Artist, Trespassing. [
Source
|
More info
]
May:

Magazine, Japan. InRock Magazine, available April 15. "article on what Adam did in Japan". [Source]
-
May 25:
Vienna, Austria. Life Ball AIDS Solidarity Gaga 2013 at the Hofburg Palace.
Attendance to be confirmed
. [
Website
]
=============
Here's a link to watch a youtube video if it doesn't play in your country!
Leave a comment... click on the word Comment
below if the box is missing!
(Please click on the word 'tweet' to share with
your friends)
Added a new link with simple instructions at the
this page under the banner. Do it now!
=========================
Interesting Articles and Pictures
Password: Sunshine
Adamquotedaily is a non-profit
fansite. All images and
articles belong to their respective owners. No copyright
infringement intended.
Check me out on Facebook
where daily links are posted
Adambertdaily