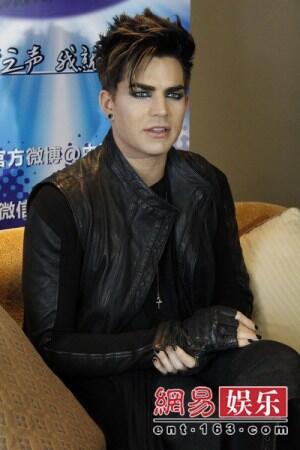 (Will be aired in May)
Thanks to Yani via @glam_alidol
Thanks to LadyOz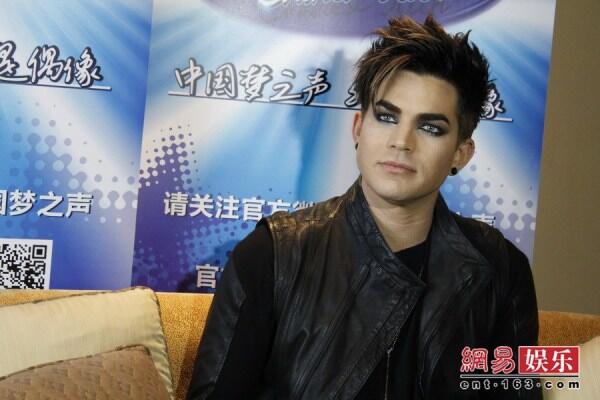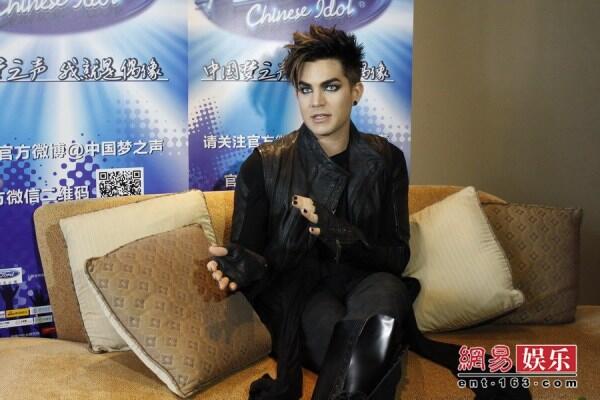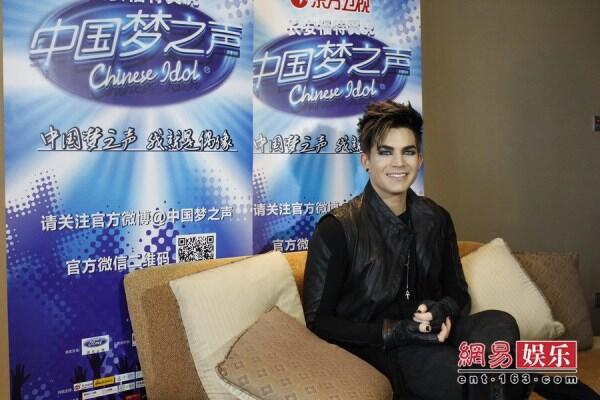 Chinese Idol reality show starts
Adam Lambert
"U.S. singer Adam Lambert waves during a
launch event of the reality TV show 'Chinese
Idol' in Shanghai, China, 22 April 2013."
=================
Pictures from 80 Talk Show thanks to @glam_alidol
========
Thanks to @glam_alidol
================
Adam Lambert Voted Celebrity Humanitarian Of The Year!
=====================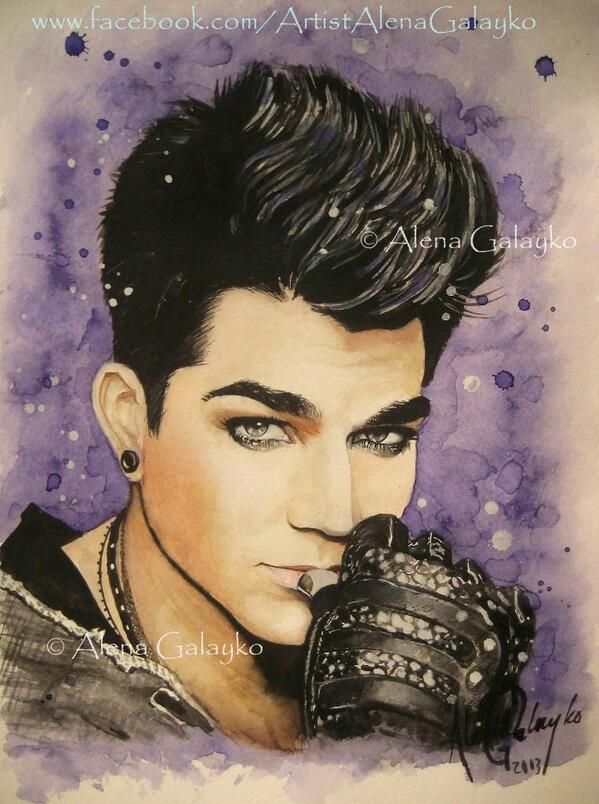 Idol Article with Nice Reference to ADAM
We're down to the Final Four and at least two of them — Candice Glover and Kree Harrison — are better singers than anyone
Idol
has found since Adam Lambert
============
Adam Lambert Posts Definitive Proof That He
May Very Well Be Immortal [PHOTO]
Vocalist supreme Adam Lambert has a whole lot going for him besides a spectacular set of pipes. Based on a then-and-now picture he uploaded to Instagram, he also never looks older.
It's like being fabulous has anti-aging properties or something.
The photo itself features a side-by-side comparison of the Glam one in his 20s, when he obviously sold his soul to the Glam Devil for eternal youth.
The snap was captioned with the missive, "9 years ago! Woah. (That's some bad yellow bleach)."
While fans don't seem to agree with his hair-related opinions, they do agree that Lambert, 31, now has a certain twinkle in his eye that he didn't have before. (See? Soul-selling shenanigans!)
We just wish we could've been there to see him dance with the Glam Devil in the pale moonlight.
===========
Diva By Diva: Eight Songs Adam Lambert Must Cover
Adam performs with Queen
If there's one thing we've learned about Adam Lambert over the years, it's that as dynamic a recording artist as he is, that flash and fire is multiplied once he hits the stage.
===============
============
@crazyglambert17 So @adamlambert you're
both so cute! xD Don't you wanna go out with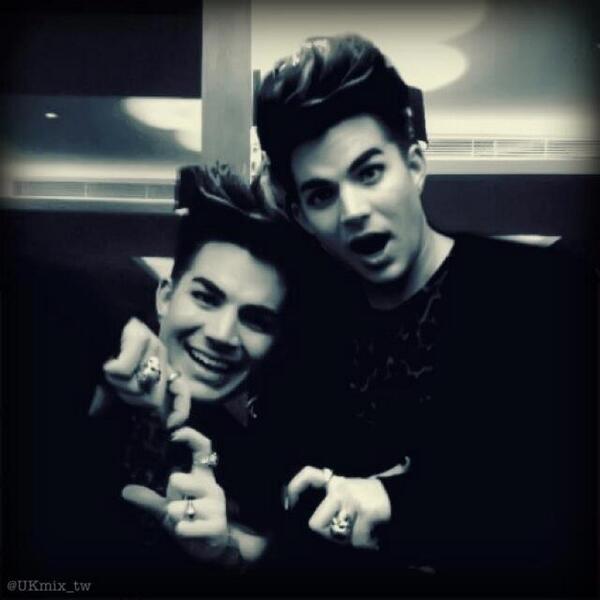 ==========
Adam Live in Minsk (full concert)
==============