"One of my resolutions is to challenge myself to trying to be a present as possible. Not dwelling on past, present or fear.
"
More Pictures from Fiasco!
Thanks to @riley1877 for scans
=================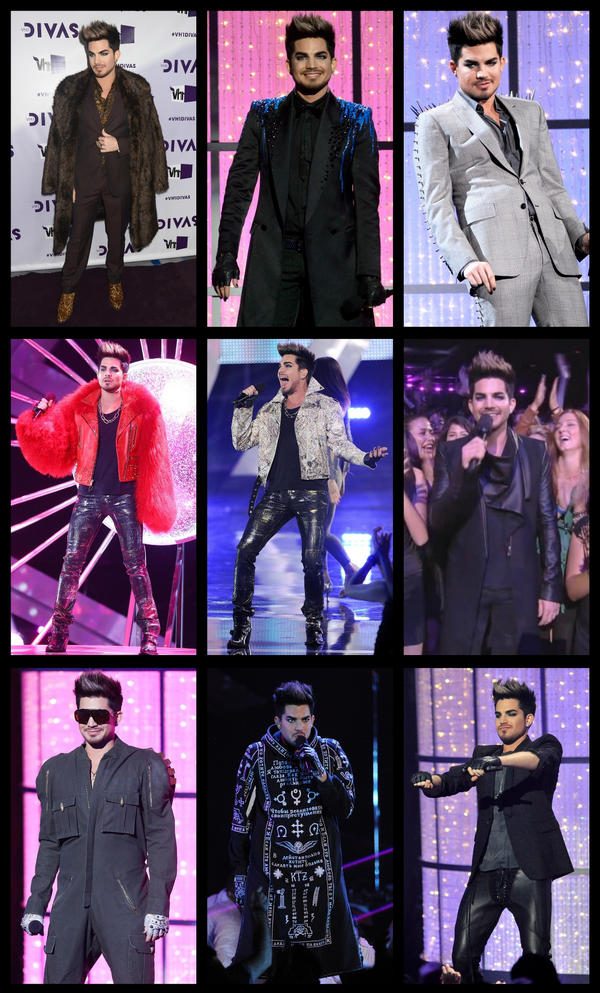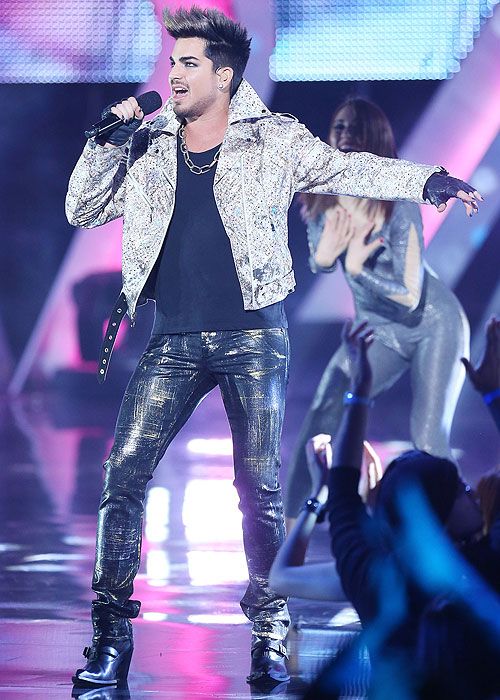 ============
CANADIANS!
VH1 Divas on Much Music Wednesday Dec 19 at 7PM
===========
The Red Carpet
the Show
I
It was a confluence of glitz and glamour, spikes and suits and all manner of bare-chested male dancers. In other words,
Adam Lambert
's Sunday night…
Whole Show in HD can be viewed from everywhere!
===============
January 4th in Vietnam
@VietnamloveAdam
ADAM WILL PERFORM IN VIETNAM ON 4TH JAN AT NGUYEN DU SPORT CENTRE
==================
The Best Pop Singles of 2012
"Never Close Our Eyes" was one of the most underrated crowning achievements of the year and the perfect melting pot of all the different shades of Adam Lambert's music. It is not only a pulsing techno/club raver, but an intelligent ballad as well. Unlike other party tracks that travel into a seedy message of impending doom, this presents the point of view of an all-night partier who isn't crying out for help, but just wants to enjoy every moment he has. There's a subtle touch of romance in the lyrics as well, as it is not "my" eyes being referred to, but "our" eyes instead.
==========
Watch the MAMA Videos Here (Thanks to @mmyy9)
Let's all give this a few hits and get it to 1000000!
December 22:

TV, Japan. Mezamashi Live repeats on FujiTV NEXT at 14:20-14:50hr. [Source/More info]
December 24:

Radio, UK. Repeat interview with Gaydar Radio 'Best of the Guests 2012′ at 4pm local time. [Source]
December 28:

TV, Japan. Live at Summer Sonic 2012 on WOWOW repeat at 24hr. [Source]
December 29:

TV, Japan. 2012 MAMA repeats on Mnet Japan with Japanese subtitles and backstage footage at 18:00-23:30 JST. [Source]
December 31:

Concert

Nusa Dua, Bali. Adam Lambert Live in Grand Ballroom, Mulia Resort. [Press Release | More Info]
January:

Magazine, Japan. InRock will feature a 2013 calendar with Adam in it. Available December 15th. [More info]
February 19, 20 & 21:

Concerts

Tokyo, Japan at the Shibuya Public Hall at 7pm local time.
February 23:

Concert

Kanazawa, Japan at the Kanazawa Bunka Hall at 6pm local time.
February 25:

Concert

Nagoya, Japan at the Club Diamond Hall at 7pm local time.
February 26:

Concert

Osaka, Japan at Namba Hatch at 7pm local time.
- More information about the concerts in Japan via @mmyy9 here
- More information about the concerts in Japan via @bani_ here
March 10:

Concert

in Jakarta, Indonesia at Gandaria City. [Source]
March 15:

Concert

in Minsk, Belarus at the Minsk Palace of Sports. Concert start time 7pm local time. Concert & ticket information Here. Official poster with concert info Here. **Tickets are now on sale
March 16:

Concert

Moscow, Russia at Crocus City Hall. Concert & Ticket information Here andHere. Concert Twitter list.
March 18:

Concert

in Kiev, Ukraine at the Palats Sportu Kyiv "Palace of Sports" arena. Concert & ticket information Here.
===========
Thanks to @TalcVids

Request Trespassing and Purchase:
Here's a link to watch a youtube video if it doesn't play in your country!
Leave a comment... click on the word Comment below if the box is missing!
(Please click on the word 'tweet' to share with your friends)
Added a new link with simple instructions at the top right of this page under the banner. Do it now!
=========================
Interesting Articles and Pictures
Password: Sunshine
Adamquotedaily is a non-profit
fansite. All images and
articles belong to their respective owners. No copyright
infringement intended.
where daily links are posted
Adambertdaily