Thanks to @aquarius_y
IIHY, NL, Cuckoo
PTL
Stay
Chokehold
BE
OOL
Fever
=============
Thank you Nagoya!!! Great energy from the audience
tonight! :)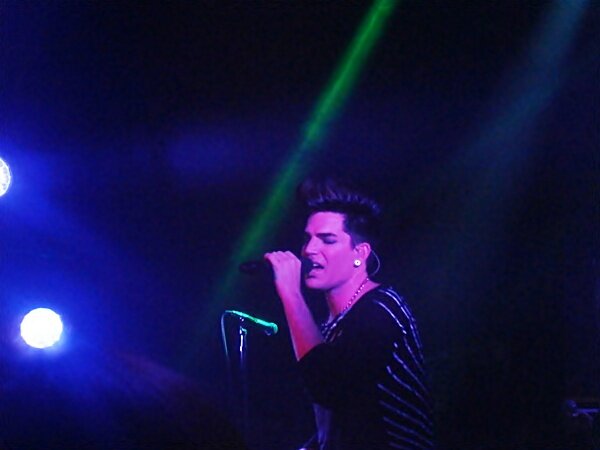 Thanks to @keiko
Thanks to @keiko
Fans are excited!
Trespassing Nagoya!
Recorded Ustream
Check back later for more videos and pictures!
@riddle601
I took all Nagoya videos in HD. BUT the hotel's net connection is desperately slow. I'm afraid I can't upload tonight. :(
============
Download MP3s here:
http://www.adamwiki.org/wiki/We_Are_Glamily_Tour
===================
=======================
why isn't sauli wearing pants omg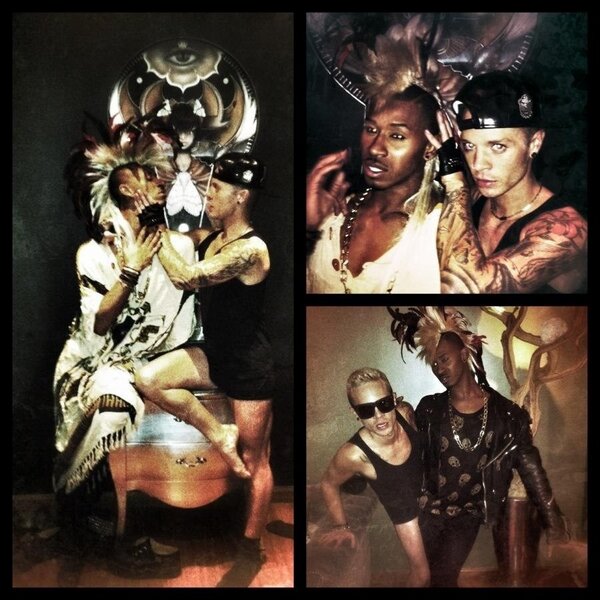 Fan Recap of Seoul Concert thanks to Audrey
I just got back from Seoul (I live 5 hrs away and stayed there a couple of days) and am attaching a few photos from the Seoul concert. I know I'm a bit late as they have now moved on to Tokyo, but here they are... I was in the balcony so the railing got in the way, but still the photos are not bad.
As I'm sure you've heard, the Seoul concert was amazing, and the Korean audience was incredibly enthusiastic. The audience was almost as entertaining as the concert! There was a young Korean man sitting next to me with his wife, and he was pumping his fist in the air, shouting, and wolf whistling with the best of the young women!
The audience was a bit confused about when it was time to ask for an encore. Adam and band finished a song, then suddenly they all just left the stage without a word, and the stage lights went out. We were all wondering what had happened. Finally the audience started chanting "A-dam, A-dam", then they started singing one of his songs, and the band and Adam reappeared and did Trespassing. After Trespassing he said goodnight, thanked the audience, and the band left the stage.
And THAT'S when the audience began calling for an encore. "En-core! En-core!" except they pronounced it "An-chor, An-chor" (so cute!). When no one reappeared on stage, they began singing Adam songs, all in unison, going from one song to the next. Meanwhile, stage hands were on stage dismantling the drum set and picking up cables, shaking their heads at the audience, LOL. After 10-15 minutes of singing, the audience finally gave up and began leaving.
Someone who had a friend backstage reported that Adam stayed in the wings, listening to the audience sending him their love! They really did love him. They knew all the words to all the songs, and sang along with almost every song. Sometimes it was hard to hear Adam, the audience was singing so loudly, LOL. But he was loving it, singing with a big grin.
At the beginning of the concert Adam did a few songs one after the other, then he stopped and talked to the audience for a couple of minutes. I noticed that he deliberately spoke slowly and enunciated carefully, so the Koreans could understand him, and I think they did understand most of what he said. He walked to the front of the stage where an audience member was holding up a sign.
Adam: "What does your sign say?" 'Adam is so sexy'?
"Really? You think I"m sexy?"
Audience: "Screeeeeeeeam, Yesssssssssss"
I was thrilled when Adam said he was going to perform a song from Queen, and he did Dragon Attack. Also wonderful to see his debut of "Stay". What a beautiful rendition he did!
As you can tell, I still haven't come down from the clouds, but am trying to get back to my normal life again. My friend also got some great photos on a much better camera than mine, so I will send them on as soon as I get them from her.
Thanks so much for your always wonderful blog!
Audrey
Here's a link to watch a youtube video if it doesn't play in your country!
Leave a comment... click on the word Comment
below if the box is missing!
(Please click on the word 'tweet' to share with
your friends)
Added a new link with simple instructions at the
top right of
this page under the banner. Do it now!
=========================
Interesting Articles and Pictures


========================
Adamquotedaily is a non-profit
articles belong to their respective owners. No copyright
where daily links are posted
Email me: adamquotedaily@hotmail.com Subject Line: Adam